Major Prize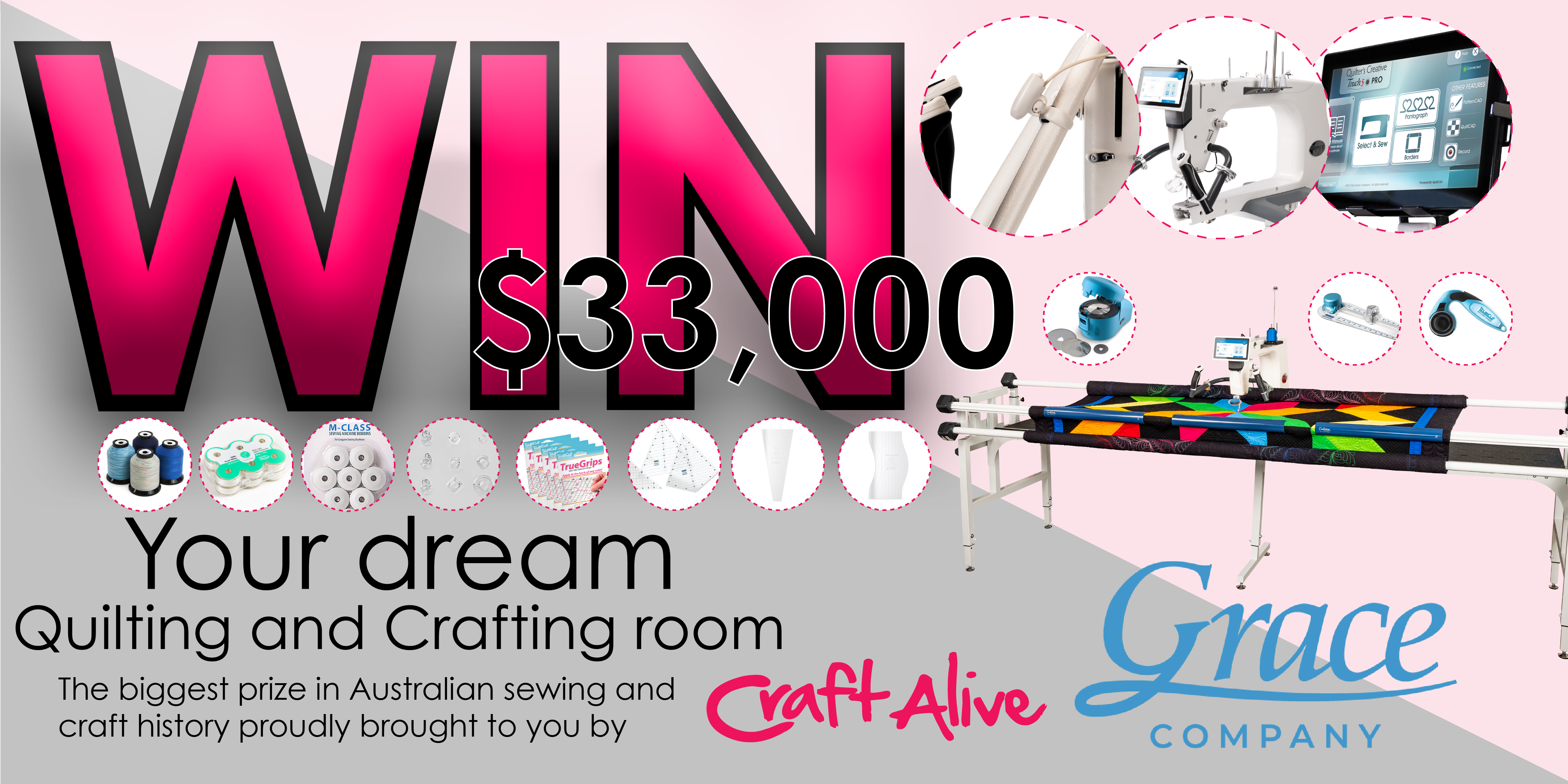 The biggest prize in Australian sewing and craft history proudly brought to you by Grace Company and CraftAlive
Your dream quilting and crafting room
Valued at $33,000 AUD
– Q'nique 21X Elite
– Quilter's Evolution Elite-Frame
– QuiltMotion QCT5 Pro Automation
– TrueCut Ultimate Cutting Collection
– TrueSharp 2 Power Sharpener
– Two 16-Packs of Finesse Thread
– Ten 12-Packs of Finesse Prewound Bobbins
– Ruler Base for Q'nique 21X Elite
– Q'nique Laser Stylus
– Q'nique Hopping Foot Set
– 9-Piece Foot Attachment Set
– Leah Day Rulers: Super Slide, Mini Slide, and Slice
– 1 Pack of 10 M-Class Bobbins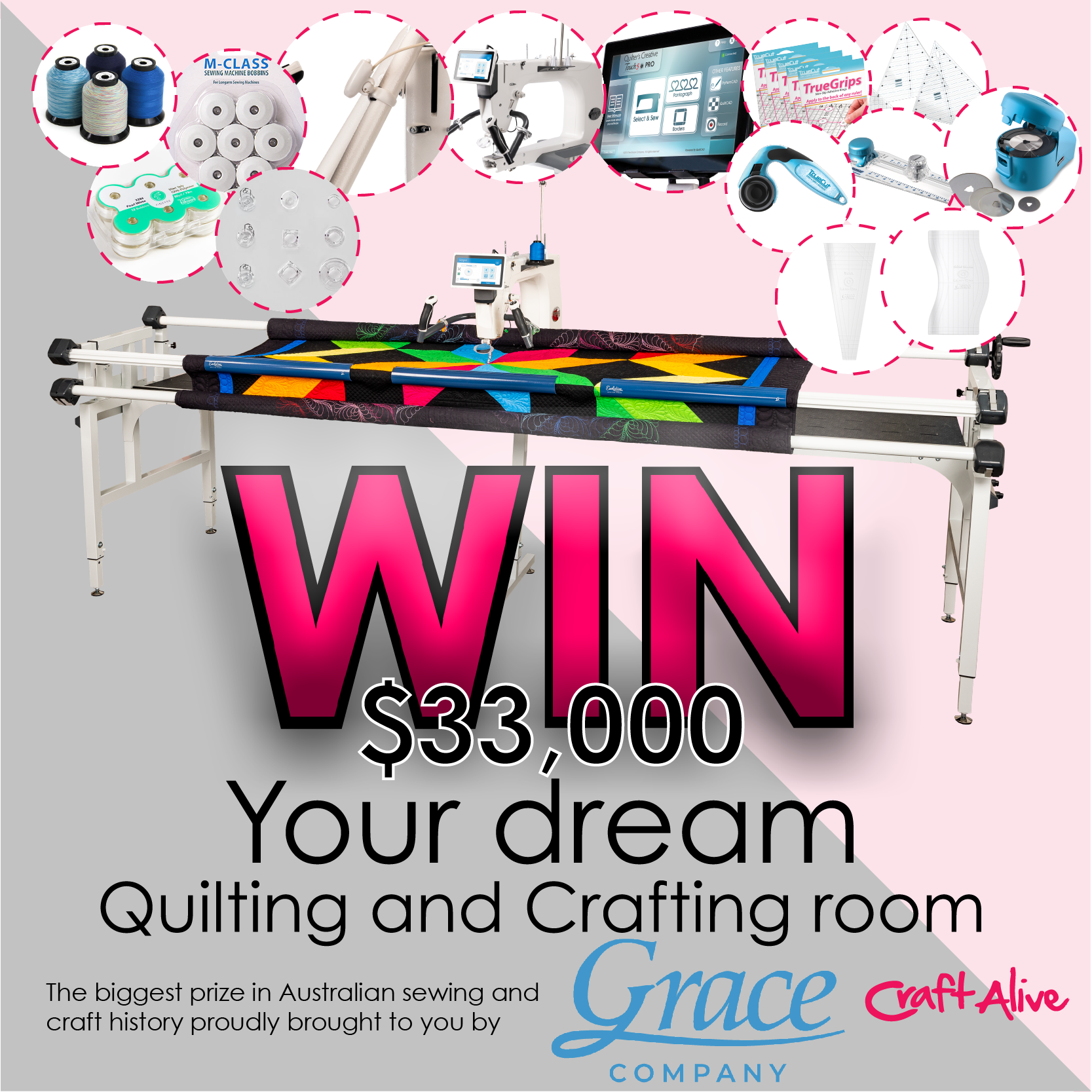 How to enter:
– Buy your CraftAlive entry tickets online. Every CraftAlive 2023 entry ticket purchased online is automatically entered into the major prize draw.
– In person at the competition entry desk when you're at CraftAlive in 2023.
– Online during The Great International Craft Show (GICS) Series 16, 17 & 18.