About Us
Now in its 28th year, CraftAlive is Australia's largest craft event series. With events in ACT, NSW, QLD, TAS, SA and VIC
CraftAlive events feature craft designers and teachers from across the country and covers a wide range of crafts and products from traditional to modern.
Each event features both local and national experts, the latest's craft supplies, kits and equipment.
Including patchwork, paper craft, scrapbooking, quilting, stitchery, cake decorating, beading and more.
CraftAlive is also a hands-on event with interactive classes running all day, every day. A chance to learn from world class specialists.
Check out each event for the exhibitor list and workshop schedule.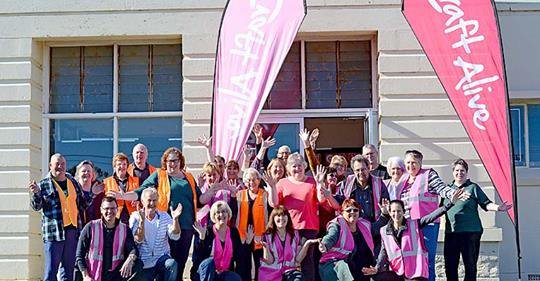 Contact Us
Please get in contact with us if you have any questions or would like to know more about future events or collaborations.
Contact Details
69a Albert St, Creswick, VIC, 3363
[email protected]
(03) 9682 5133
CraftAlive
ACN: 612 984 684
Send us a Message