Description
Kits, supplies and equipment.
Ample venue parking. Easy access.
BUY your entry ticket online now.
CraftAlive is a hands-on event. A chance to learn from world class specialists with interactive classes on Friday, Saturday and Sunday.
Please note, entry tickets are not day specific. Class bookings (released 6 weeks prior) are day and time specific. We recommend booking ahead to secure your spot.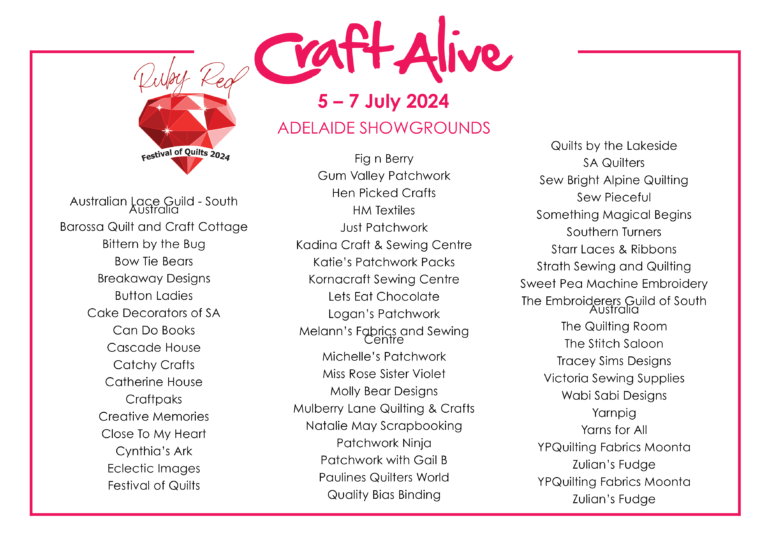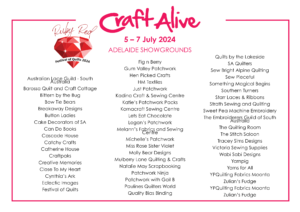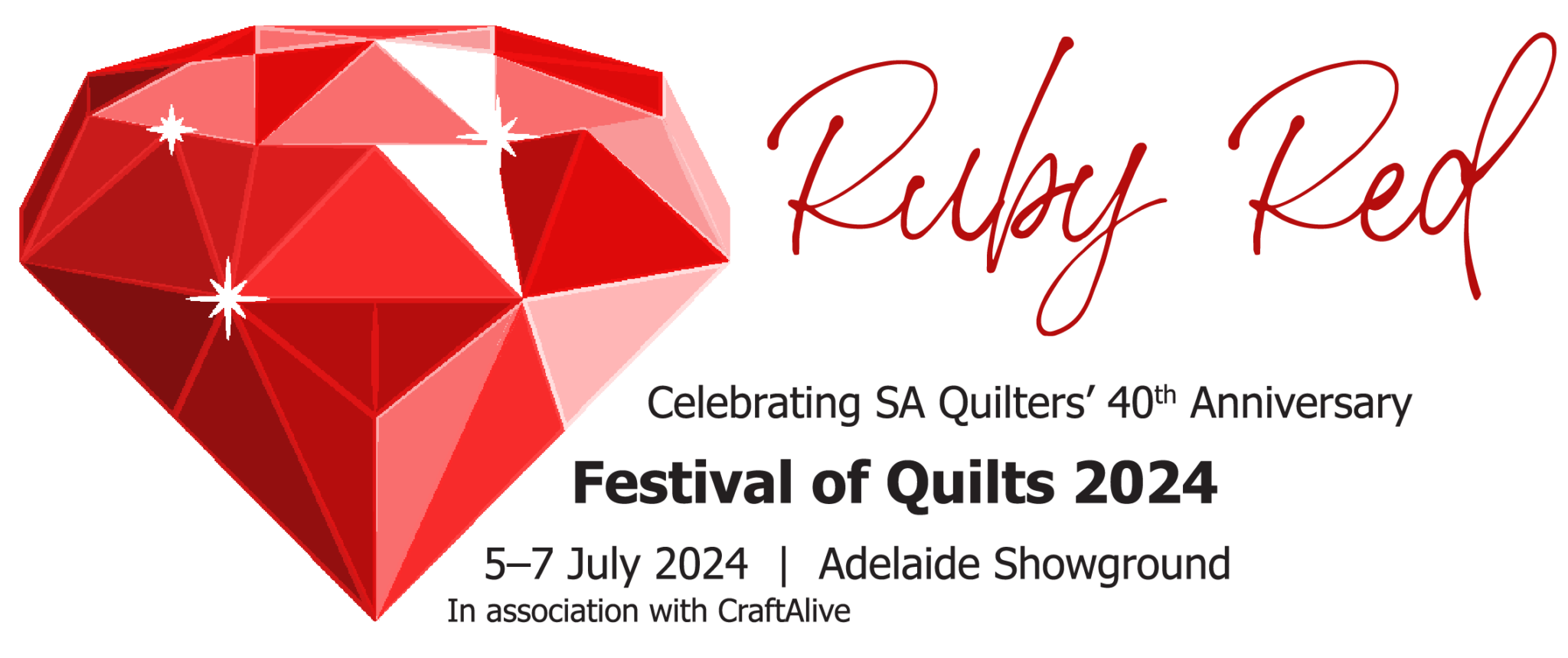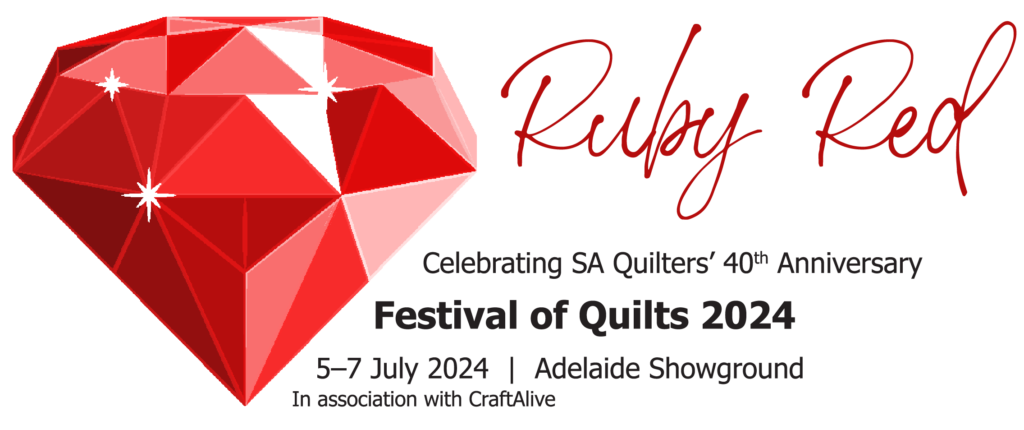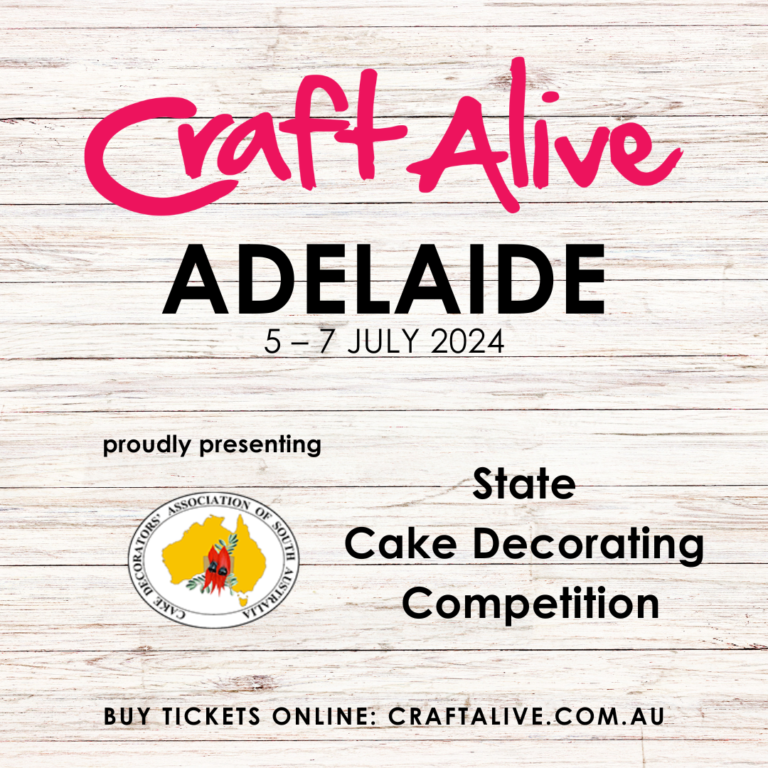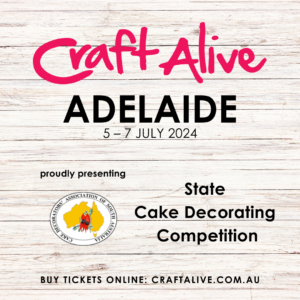 Need a break from the action? Visit the CraftAlive café to re-fuel.
Located within the event. Serving hot and cold food including soup, sandwiches, toasties, cakes and more. Hot coffee, tea and soft drinks.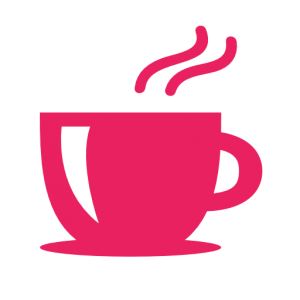 There is plenty of parking at Adelaide Showgrounds. Best parking is via Rose Terrace.
The event is in Goyder South Pavilion.
Parking Rates:
First half hour …..Free
½ to 2 hours …… $6.00
Day Rate (over 2 hours) ….. $14.00
Note: The Adelaide Showground is now cashless and the car park is automated. Visitors tap their credit card at the boom gates to enter and exit – payment is only taken at exit.
Driving to the Adelaide Showground
The Adelaide Showground is bounded by Goodwood Road, Greenhill Road and Anzac Highway and is easily accessible from all three arterial roads. Car parking is accessible off of Rose Terrace and Leader Street, with a number of internal and external parking areas. With over 2,000 parking spots, attending your event couldn't be simpler. A parking fee applies for public events.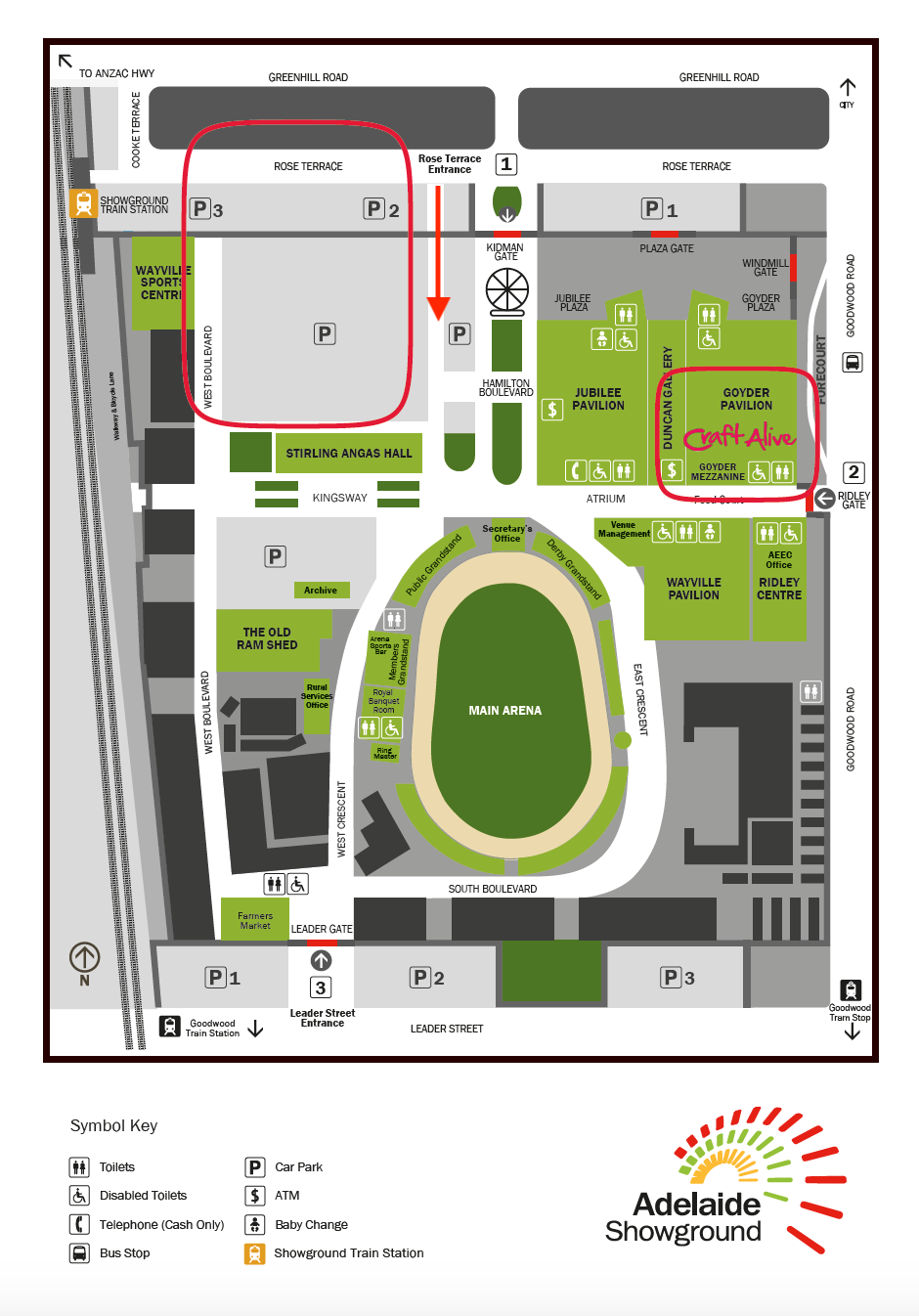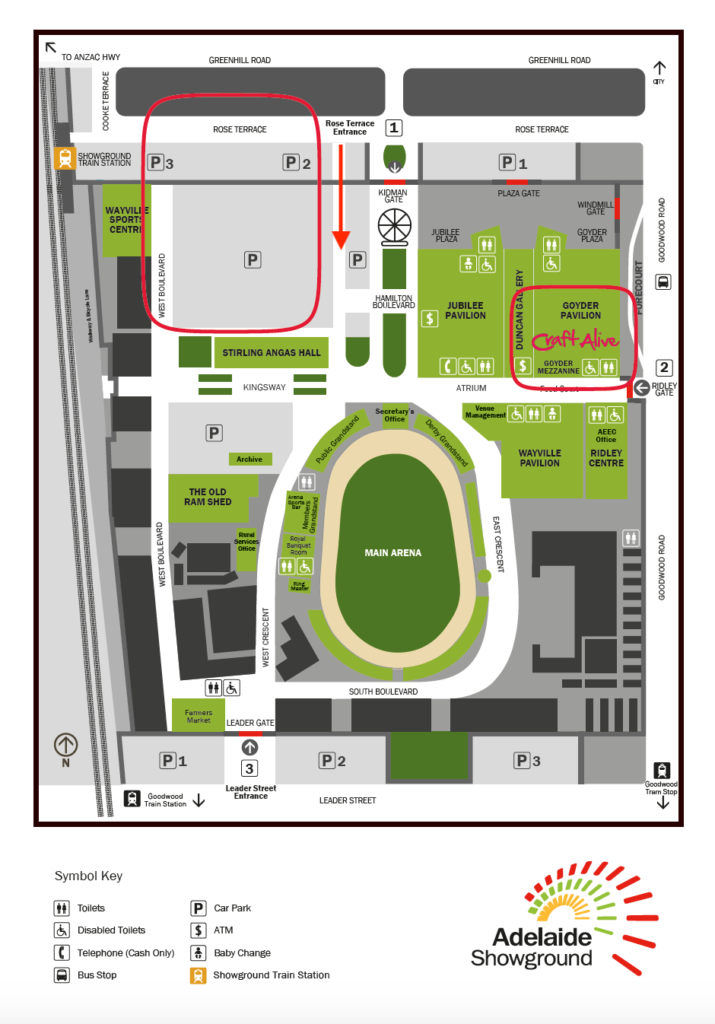 Entry tickets are available online and at the door.
We recommend purchasing online for express entry.
Classes are available to book online, and seats are limited.
Online class bookings close on the evening before the doors open. BUT you can still book classes in person at the event directly with the teacher (if spots are still available.)
Lost or forgotten your online ticket? That's ok. Simply come to the front desk on arrival and we can search for your name and transaction. What's most important to us is fast entry so you can enjoy the event.
Yes we accept companion cards. No need to purchase a ticket for your companion, just your own concession ticket. Then show your companion card at the front desk for free access.

Craftalive