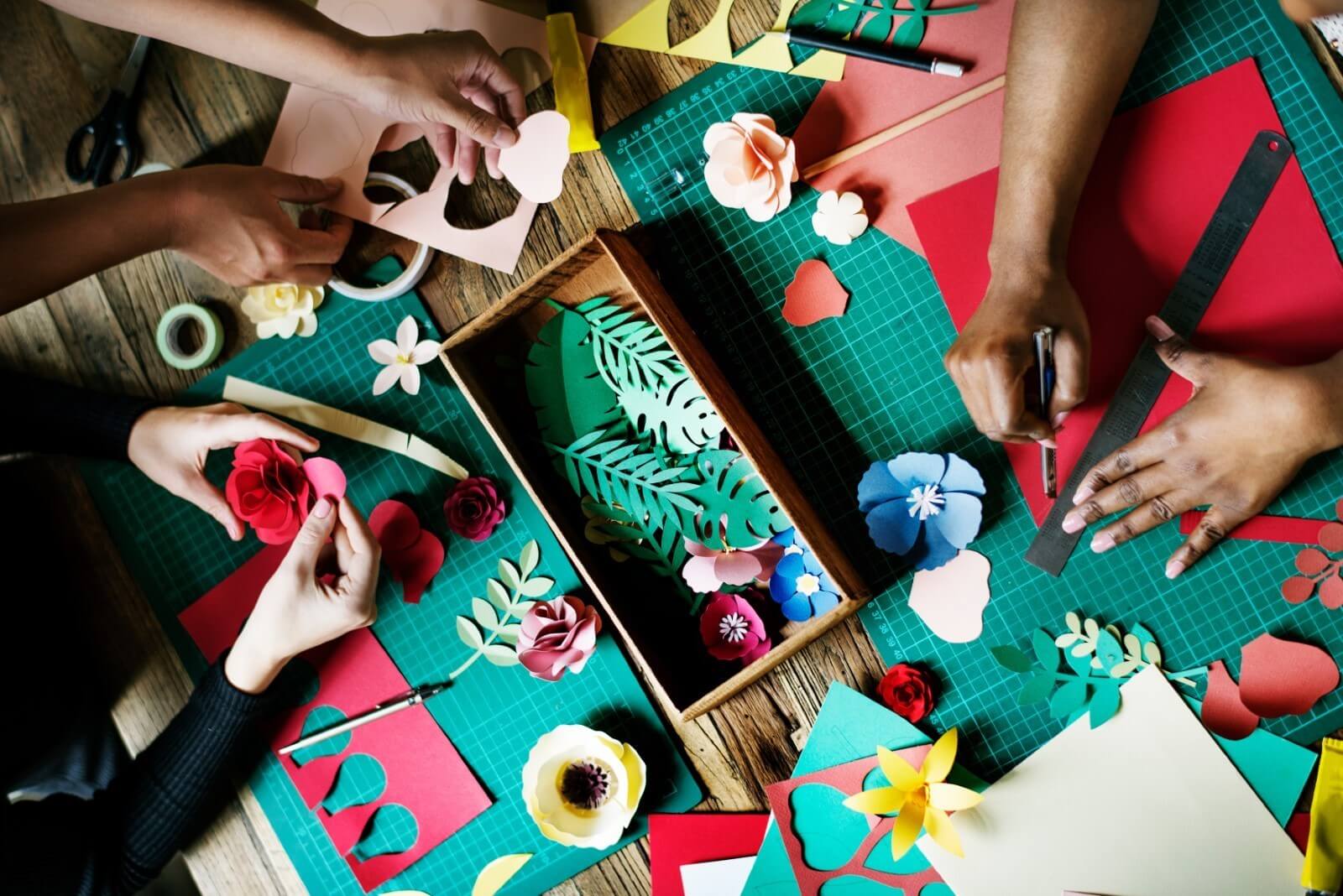 What Type Of Paper Should You Use For Crafts?

by Craft Alive | 4 minutes, 53 seconds read
Crafting enthusiasts are always on the hunt for the best materials to bring their creative visions to life. This pursuit often begins with a simple question: What is the best paper for crafts? There are many options to choose from, and it can sometimes be daunting to determine the perfect fit for your project.
Whether you're constructing an intricate origami structure, fashioning a colourful scrapbook, or preparing for papercraft events like the much-anticipated CraftAlive Hawkesbury papercraft show, your selection of paper is the foundation of your creative masterpiece.
In this blog, we delve into the wonderful world of papercrafts, highlighting various types of craft paper and guiding you on choosing the best paper for your craft projects. Get ready to turn a new leaf as we unfold the secrets to selecting the best paper for paper crafts.
So, let's dive in and explore what paper has to offer.
Common types of paper for crafts and their uses
Each type of paper has its own unique qualities that make it perfect for specific projects. Knowing what each type of paper is best for can help improve your crafts and give you more creative options.
In the next sections, we'll go into more detail about these types of papers. We'll talk about their specific qualities and what kinds of crafts they're best for. This information will be helpful as you learn more about crafting with paper. Stay with us as we reveal more about these popular craft papers.
Cardstock
Cardstock is a favourite of crafters because its resilience allows for intricate designs and details to be crafted with ease. It's thicker than regular paper and can withstand embellishments like paint and glitter without warping.
Here are some of the benefits of using cardstock in crafts:
Durability:Cardstock is much more durable than regular paper, so it can withstand more wear and tear. This durability makes it a good choice for projects that will be handled frequently, such as greeting cards or scrapbooks.

Variety of colours and finishes:Cardstock is available in a wide variety of colours and finishes, so you can choose the right type for your project. This gives you a lot of creative freedom when designing your paper crafts.

Easy to work with: Cardstock is easy to cut, fold, and glue, making it a good choice for beginners.
Cardstock is available in various weights and finishes, so you can choose the right type for your project. For example, if you're making a greeting card, you'll want to use heavier-weight cardstock that will not bend or tear easily.
Construction paper
Construction paper is a versatile and accessible choice of material for crafters of all ages, especially children.
Here are some of the benefits of using construction paper in your craft projects:
Vibrant palette: It comes in various bright colours, making it a fun and eye-catching choice for crafts.

Lightweight: Its lightweight composition makes it easy for children to handle in crafting activities.

Easy to work with: This material is easy to cut, fold, and glue, making it a good choice for beginners in the world of crafting.
While construction paper is not as durable as cardstock, it's still a good choice for simple projects.
Cardboard
Cardboard is thicker and more rigid than construction paper. It's often used in model-making and large-scale projects because it can provide a sturdy base for your creations.
Strength: Cardboard is much stronger than construction paper, so it's often used for projects that require strength and durability.

Rigidity: Due to its rigidity, it's a good choice for projects that need to hold their shape.

Versatility: Cardboard can be used for a variety of projects, from simple crafts to complex models.
With its ability to withstand bending, folding, and shaping, cardboard offers both practical functionality and endless possibilities for innovative and imaginative crafts.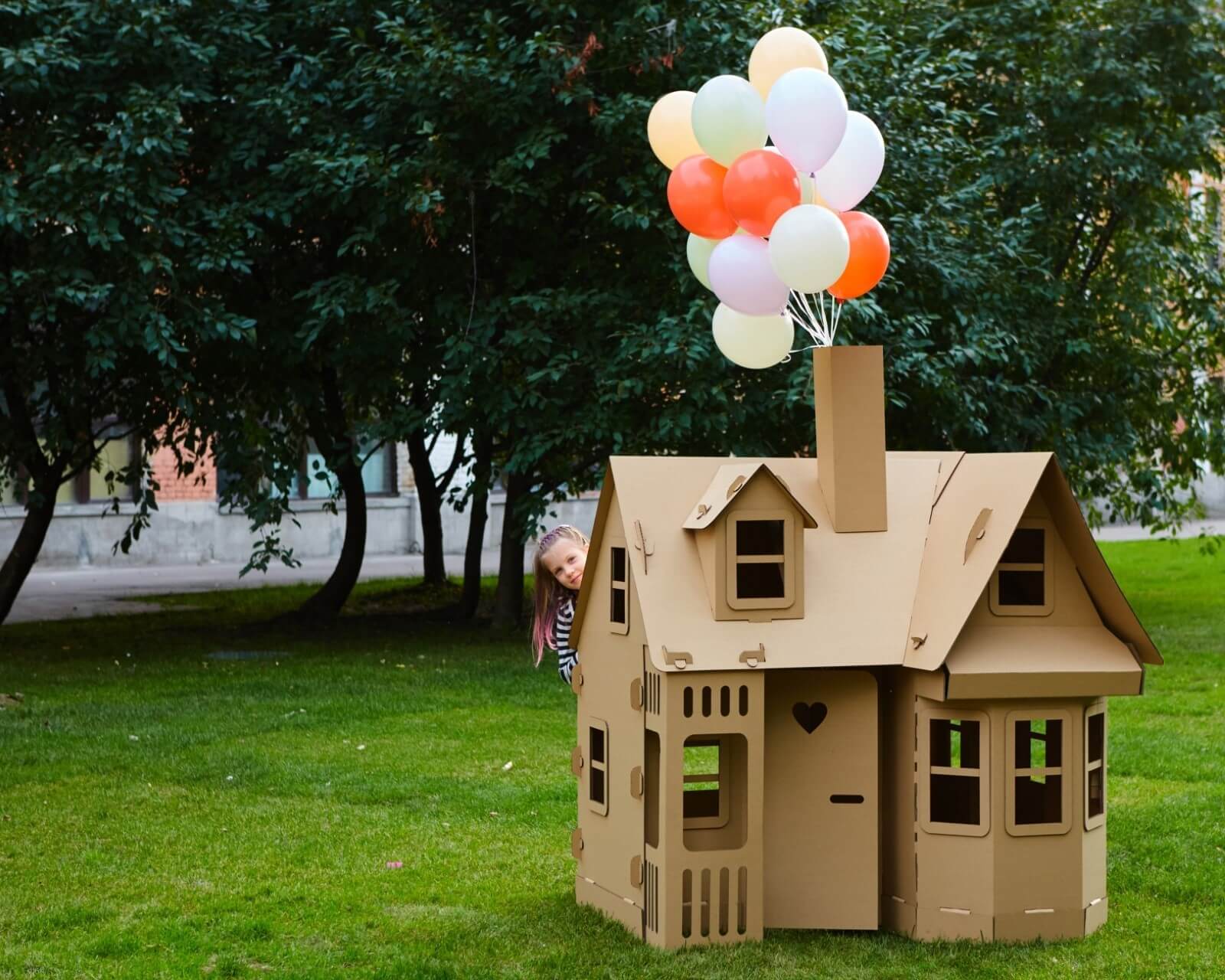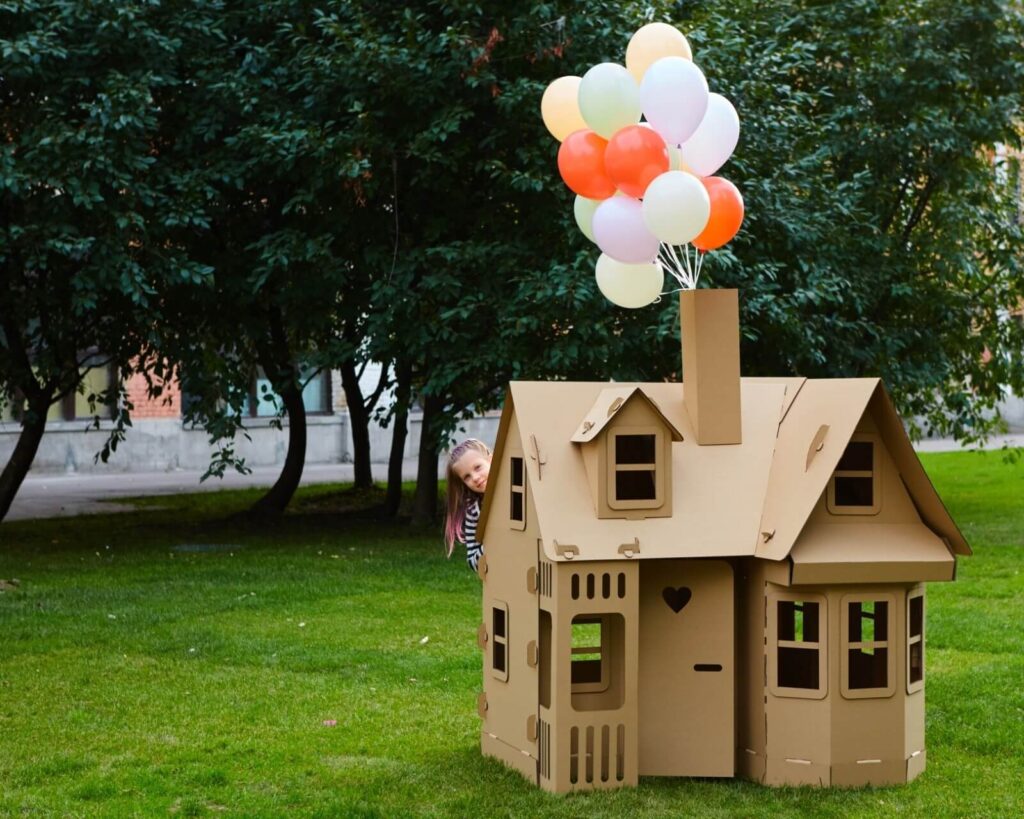 Specialty craft papers
You'll also encounter specialty craft papers, each designed with specific projects in mind, like the following:
Origami paper: A thin, lightweight paper, origami paper resists tearing and holds folds well. These characteristics make it perfect for creating intricate origami designs.

Tissue paper:Delicate and translucent, tissue paper is ideal for crafting light, airy projects like paper flowers and lanterns. Its light weight allows for crumpling, twisting, or layering to create intricate textures.

Parchment paper:With heat-resistant and non-stick qualities, parchment paper is great for heat transfer projects like embossing. It also provides a smooth surface suitable for calligraphy.

Specialty craft papers open new doors of creativity, allowing crafters to take their projects to the next level. Explore, experiment, and find the perfect paper for your crafting needs.

How to choose the right paper for your craft project

Choosing the right paper for your craft project involves understanding the paper's properties and matching them with your project's requirements. This includes considering the project's purpose, the paper's weight and texture, and its colour and finish. For instance, use durable paper for long-lasting projects, and consider the visual impact of colour and finish. The weight and texture can also add dimension and influence the sturdiness of the craft.

Selecting the perfect paper for your craft project can be both an art and a science. It requires understanding the paper's properties and how they align with your project's needs.

Conclusion

Mastering the art of paper crafting begins with choosing the right type of paper. The journey might seem overwhelming, but with a bit of knowledge and a lot of experimentation, you'll find the perfect paper for your projects.

Remember, crafting is as much about the process as it is about the end product. So, explore the many types of paper, experiment with different techniques, and most importantly, enjoy your crafting journey. Because in the world of crafts, the only limit is your imagination.

Happy crafting!
Recent Stories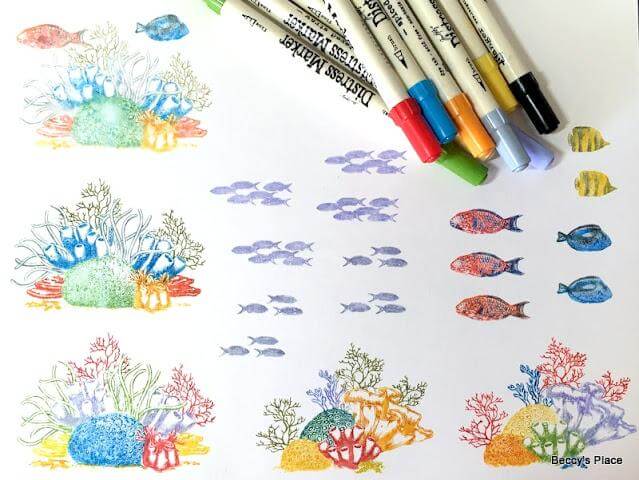 by Beccy Muir | 3 minutes, 12 seconds read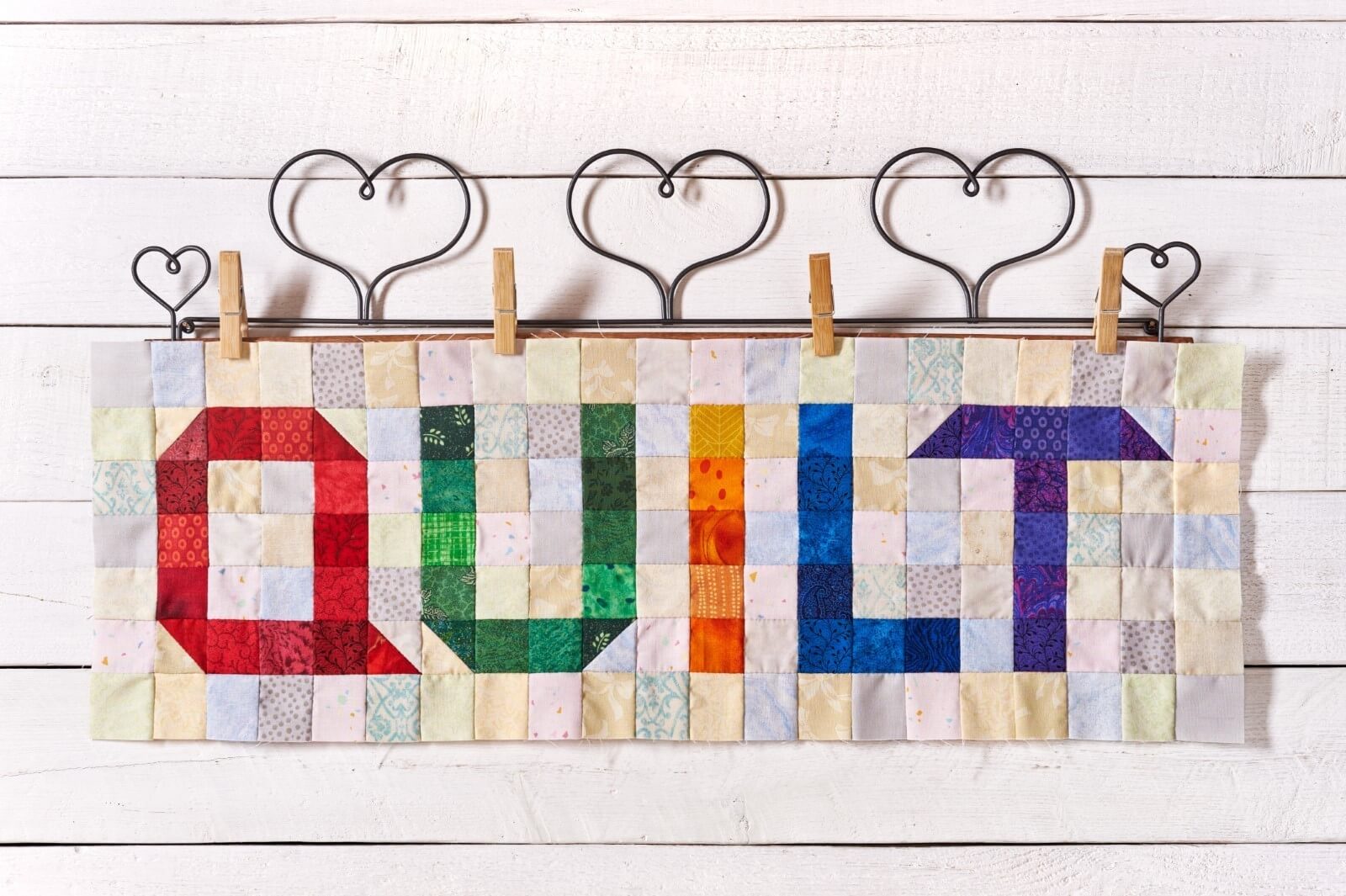 by Craft Alive | 4 minutes, 24 seconds read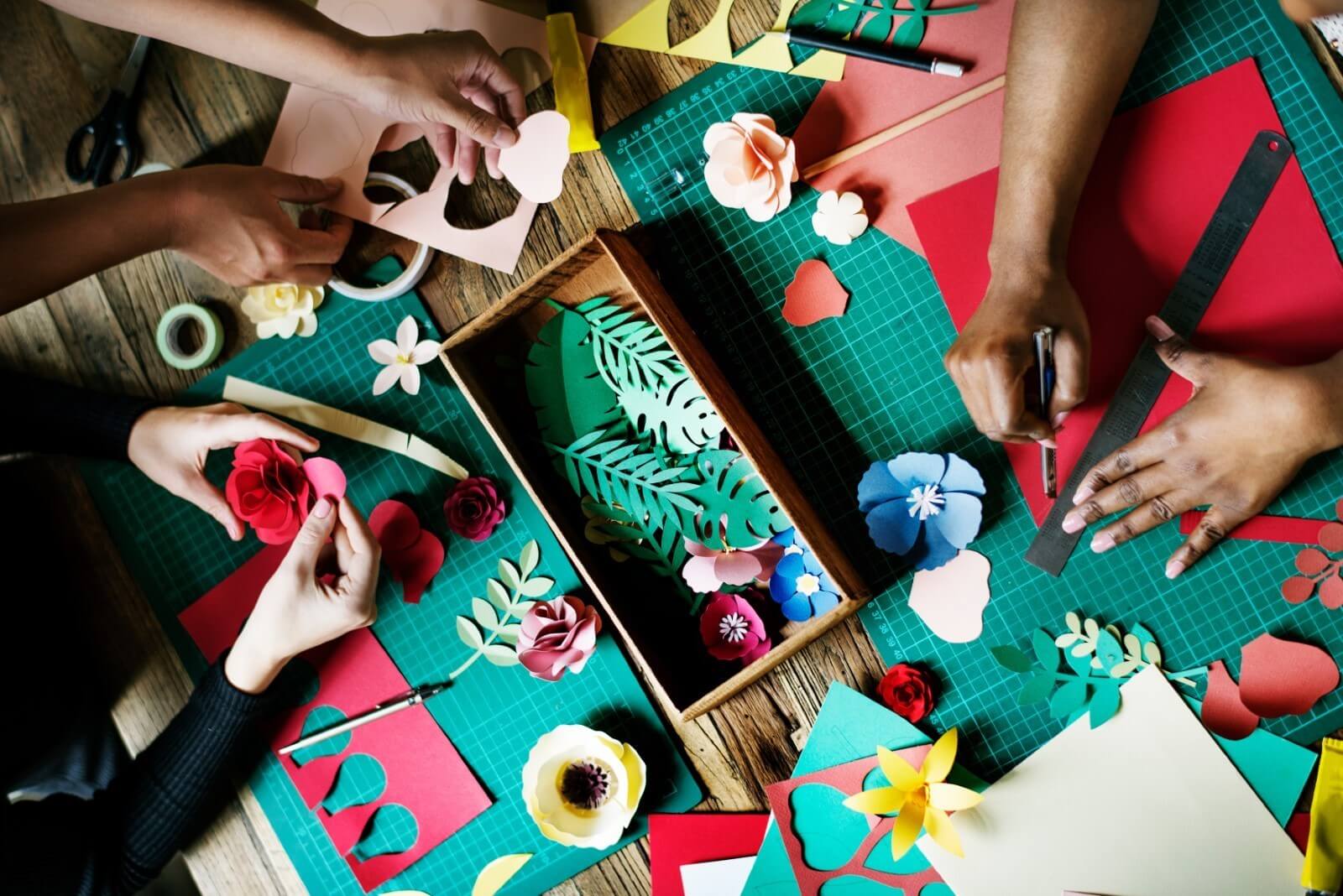 by Craft Alive | 4 minutes, 53 seconds read

Craftalive